Pumps: the latest models on the market
By Belinda Smart16 May 2022
New and recent pump set releases are designed for the requirements of major projects and disaster relief, with durability, low emissions and efficiencies at a premium, writes Belinda Smart.
Like many product categories, pump set design and engineering are responding to market factors such as rising energy and fuel prices and the growing requirement to curb emissions.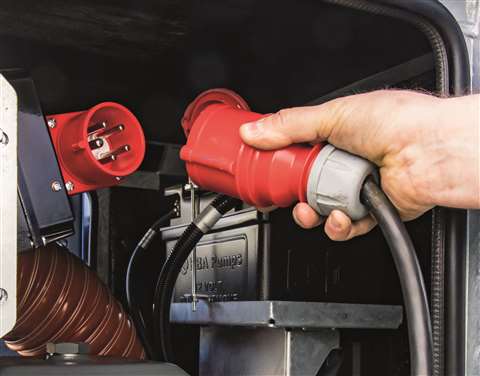 With end users including rental companies aiming to do more with less, a theme in many releases is versatility and adaptability.
This is demonstrated by Dutch pump manufacturer BBA Pumps' recent launch of a plug-in hybrid diesel-electric driven pump set, for situations where power supply is not available at the job site in dewatering projects.
"With the new plug-in hybrid PT wellpoint pump, you can start reducing the groundwater level using the diesel engine and as soon as the power supply is available, you can easily switch over to the electric motor," BBA says.
The plug-in hybrid pump has a silent canopy containing a PT piston pump and features both a diesel engine and an electric motor. It offers pump flow up to 78 m³/h, diesel engine Hatz 1D81Z, electric motor 7,5 kW 400V.
"All you have to do is stop the diesel engine with the ignition key and then connect a 32A socket to the plug of the electric motor. Now you can start up the electric motor immediately with the star-delta switch, without having to change drive belts."
The new unit is designed to eliminate complexities in the field in terms of aligning motors or exchanging complete pumps.
Wear resistant pump set
UK based and owned DXB Pump & Power has expanded its range of Stage V emission compliant pump sets with the launch of the SS300/70 wear resistant Stage V 100mm pump set.
The SS300/70 pump set is a 150x100mm pump set that weighs less than 3000kg and is powered by the Deutz TCD3.6 engine with 500 hours service intervals. It has a 450 litre fuel tank and Fuel Active technology for efficient fuel consumption and reduced emissions.
Its maximum flow capability is over 300m3/hr and maximum pressures in excess of 7 bar, while handling the higher specific gravities seen in drilling fluids.
Designed for piling and drilling, for example on the HS2 high speed rail scheme, the new pump set combines a hard-iron, wear resistant pump coupled with a Deutz TCD3.6 Stage V emission compliant engine.
The engine produces 95kW at a fuel efficient 1800rpm and is managed by a DXB designed control panel with full telemetry.
"Mounted in a fully bunded, sound attenuated canopy complete with Hotbox, the unique design of the pump set, remotely mounts all of the exhaust after treatment equipment (EAT) in its own compartment, away from the engine, allowing for higher temperature operation seen in the summer months on construction sites, without shutting down due to overheating."
Dave Rodgers, Director of UK Key Accounts, says the pump set combines "low fuel consumption and zero damage charges for our customers in the geotech sector, where historically they have used less clean engines and then paid for worn out parts, because the fluids damaged the pumps, costing several thousand pounds - that way of doing business is now dead."
With the Stage V engine, the DXB pump use 80% of available power at all speeds, "which means they keep the engine hot, reducing soot and ash build up in the exhaust after treatment (EAT) systems but at the same time monitoring the whole system on our pump telemetry and national control centre in Nottingham."
The compact units are designed and manufactured in DXB's new 1,115-square metre DXB factory in Suffolk, UK, which DXB Managing Director Simon Ruffles says is producing up to 35 pump sets a month for the UK equipment hire industry.
Stage V portable diesel water pumps
Also responding to Stage V, Yanmar has re-launched its YDP portable diesel water pumps, equipped with air-cooled Yanmar L series engines, compliant with Tier 4 final and Stage V emissions regulations.
The series includes 44 models, with capacities ranging from 550 to 1750 L/min catering to a wide range of water solutions and emission requirements such as Stage V and Tier 4 across the globe.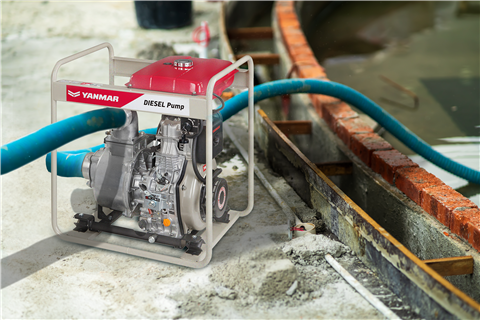 They are available in bore size from 2 to 4 in. (5.08 to 10.16 cm) for fresh, semi-trash, and trash water. They have a suction lift capacity of 7 m.
Electric and recoil starting options are available for all models, as well as a wheel kit option for ease of transport at the site.
With a maximum capacity of 1750 L/min, they are meant for operation in construction sites, the agricultural sector, marine applications, and day-to-day water pumping.
According to Carlo Giudici, Sales and Marketing director at Yanmar Europe, the newly designed and augmented models powered by Yanmar Stage V compliant engines, are suited for the European market. The OEM says they have also been well received outside Europe.
The pumps are available for orders and first deliveries are expected to start in the first half of 2022.
Biodiesel powered equipment
In response to emissions standards, UK-based rental company SLD Pumps & Power (SLD) has introduced biodiesel to power its equipment fleet, having moved away from traditional diesel.
The industrial pump and generator specialist, which previously used around 1 million litres of standard diesel fuel a year, said that using Hydrotreated Vegetable Oil would enable it to reduce its carbon emissions and improve the up-time of its equipment.
Frank Sprott, SLD General Manager, said, "Due to its cleaner, more stable composition, we are also seeing a reduction of around 60% in fuel-related equipment breakdowns.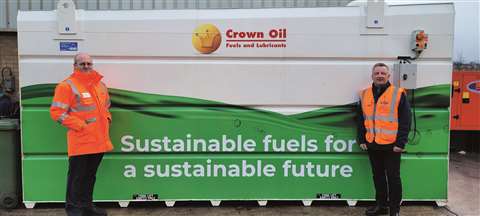 "This translates into reduced maintenance costs for us, and improved reliability for the customer. We also anticipate that it could help extend the working life of equipment, so it offers very attractive all-round benefits."
Made from vegetable and animal oils, HVO is said to offer a 90% reduction in CO2 emissions in comparison with standard diesel.
SLD, which is using HVO fuel to power its diesel equipment high performance pumps, says the cleaner-burning properties of the biofuel also reduces the amount of particulate matter, nitrogen oxides (NOx) and carbon monoxide (CO) in air.
Flood relief transfer and trash pumps
Sydney-based Australian Pump - 'Aussie Pumps' – which supplies Australia's two biggest rental companies, Kennards and Coates, has deployed its products and expertise during Australia's latest flooding events.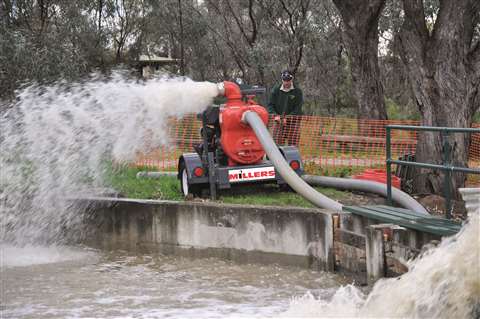 Managing Director Warwick Lorenz describes the "soaking we have had on the east coast of Australia in the last six months" as unprecedented.
"Swollen rivers flooded towns along the coast with even suburban Sydney was inundated," he tells IRN.
"This presented a huge challenge for hire; first, to move the water from where it was to where it needed to be. We participated in that with trash pumps, even little Honda powered transfer pumps.
"Cleaning up involved emergency services, the army and of course loads of willing volunteers.
"It was dirty and dangerous work, and they needed all the help they could to move what is often sewage laden water out of homes and streetscapes as the water receded."
Aussie Pump units used for flood relief include the QP (Quik Prime) self-priming transfer pump, in port sizes from 2" to 6". Powered by Honda petrol and Yanmar diesel engines, it delivers flows of up to 2,900 lpm at relatively low pressures.
Another flood mitigation pump is the QP 6" Trash Pump, engineered to meet the requirements of professional contractors; "rugged and dependable, these diesel-powered trash pumps are ideal for de-watering applications with high solid content."
The pump has a 4,150 lpm flow with a maximum head of 30 metres or 43 psi and is self-priming from 7.6 metres.
As well as flood mitigation, its applications include de-watering of construction sites, tailing dam pump out, public works, slurry pumping and mine/dewatering operations.
NEWSLETTER
Delivered directly to your inbox, International Rental Newsletter features the pick of the breaking news stories, product launches, show reports and more from KHL's world-class editorial team.

CONNECT WITH THE TEAM
CONNECT WITH SOCIAL MEDIA