How to create a sustainable rental company
By Belinda Smart13 March 2022
Environmental sustainability is now a top priority for many rental companies. Belinda Smart spoke to businesses about how they are setting and reaching goals in this area.
The concept of sustainability encompasses environmental, economic and social factors, but the first of these – the environment – continues to top the agenda for many rental businesses.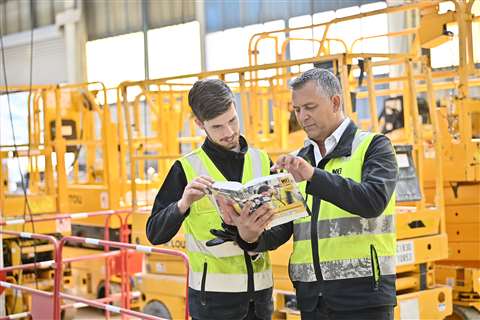 In light of the recent Glasgow COP26 climate conference, this needs little explanation. When COP26 wrapped on 31 November, countries' commitment on greenhouse gas emissions cuts was widely regarded as disappointing; it was insufficient to limit global warming to the required 1.5 degrees Celsius.
A sense of urgency now underscores thinking about sustainability in the mature markets of the rental and construction sector, as illustrated by a statement from an article published by McKinsey - 'The role of ESG and purpose'.
"Purpose and environmental, social, and governance (ESG) issues represent critical challenges for both boards and executive teams. They have become particularly salient since the Covid-19 pandemic, which has forced corporations to scrutinise their responsibilities and role in society."
For equipment rental companies, CO2 emissions reduction, regulated by Stage V restrictions in Europe and their equivalent in other markets, is the most pressing challenge.
Branding reinforces green rental
In the French market, Kiloutou Group has made a commitment to reduce direct GHG emissions by 40% by 2030, in line with the Paris agreement.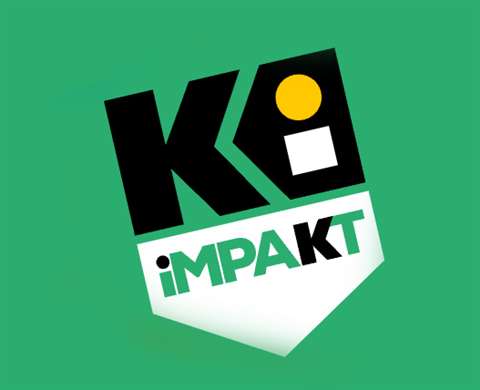 Sustainable Development Director François Renault tells IRN recent initiatives include the greening of Kiloutou's HGV and light vehicles fleet and reduction of energy consumption in branches. "The true priority however is reducing fossil fuel carbon emissions," he says.
Launched in October, Kiloutou's new iMPAKT brand for low carbon equipment is intended to help customers identify low emissions machines and reduce the environmental impact of their worksites. An alternative equipment guide has also been made available to Kiloutou staff and customers.
For Renault, motivating the construction equipment industry to change is a challenge and a responsibility.
"The rental industry is at the heart of decisions. Targets and action plans must be synchronised with the various players in this sector: its suppliers, its customers as well as business federations."
This was the motivation for a series of sustainability meetings with industry stakeholders, the first held last May, the second in December. Another meeting has been scheduled for 2022.
Renault says he recognises the scale of the challenge ahead, particularly in light of COP26, but adds that concern should be offset by determination.
"Obviously our eyes were on Glasgow, and we can be partly disappointed with the lack of commitment from some countries. This in no way demotivated us. On the contrary, we believe it is all the more important that the construction equipment industry take its share of responsibility and offer concrete solutions to limit the impact of construction sites."
Data driven sustainability results
Concrete solutions can emerge from the use of data, and this is the case for Danish company GSV, which began its "green transition" in 2018.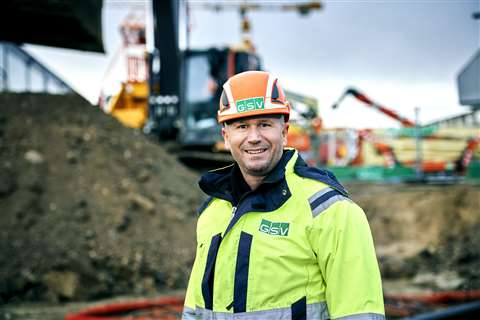 Environmental responsibility is "a prerequisite for doing business," according to CEO Dan O. Vorsholt. He says the construction industry causes the equivalent of 10% of Denmark's total emissions, "so the industry needs to come together and act."
GSV's goal is to cut CO2 emissions from its machines on Danish construction sites by investing in electric and battery-powered machines.
"We believe that digitalisation is a big part of the solution. We have internally optimised the time in which our machinery is in workshops, under preparation or in logistics from 16% to 8%. This is done by making internal processes leaner.
"This means that our machines are used more effectively, and the utilisation is optimised; and that means that we can settle for fewer machines to the same amount of work - and as the machinery need to be replaced, we can upgrade each machine to a more climate friendly alternative.
"Across the industry, we also see too much idle time when it comes to machinery. By giving our customers a better digital overview of the fleet with our digital renting tools, GSV now helps our customers optimise fleet management and enhance the use of machinery.
This year, GSV will release a new digital platform to help customers measure and document the CO2 footprint of the machinery and construction site, with further details to be revealed in the coming months.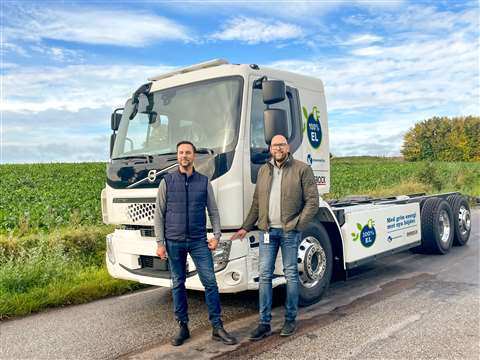 Another Nordic company, Kranpunkten in Sweden, places a premium on "green" outcomes with its business goals, as sustainability manager Petra Lampa tells IRN.
"The goals include being the best in the industry in terms of service, machinery and working environment, as well as having the industry's least environmental impact and becoming completely climate neutral."
Goals and results are continuously monitored and presented in an annual sustainability report. Milestones over the last five years include 80% of the rental fleet refuelling with the alternative fuel HVO100, and all company and service cars that run on fossil fuels to be phased out by 2025.
The company is inducing its carriers to switch to fossil-free alternatives and installing solar cells at depots and recently invested an electric truck for transporting lifts to and from customers' workplaces.
Low carbon innovation centre
Bricks-and-mortar commitments can be as important as data and digitalisation, which is the case for UK rental firm Speedy Hire, which opened a low carbon innovation and rental centre in November.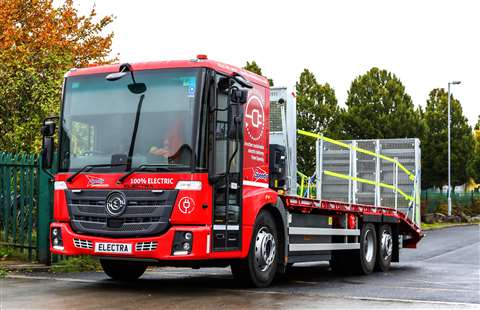 Located in Milton Keynes, Buckinghamshire, the 9000-square metre site's initial purpose is to support contractors building the first phase of HS2 high speed rail project from London to Birmingham, with low-emission equipment including electric lighting towers and track laying machinery. It will also showcase electric, solar and hydrogen powered technologies.
The centre, along with other carbon reduction initiatives, demonstrates Speedy's role as "a key enabler within the supply chain," says Amelia Woodley, Speedy ESG director, who was appointed to the newly created position in mid-2021.
The company has now developed an ESG framework, and recent initiatives include, in November, Speedy's public commitment to adopting Science-Based Targets (SBT) to achieve net zero carbon emissions. An emissions target is 'science-based' if it is in line with the reductions needed to meet the global commitment under the Paris Agreement to limit global warming to less than 2°C above pre-industrial levels, and pursue efforts to limit warming to 1.5°C.
Speedy is also implementing low and zero carbon fuel and power sources across the business, Woodley tells IRN. "Our power and powered access divisions are now fuelled with Hydrotreated Vegetable Oil (HVO) as standard, cutting emissions by up to 90% when compared to red diesel at no extra cost for customers."
It is now fuelling its delivery fleet with HVO at 21 locations across the country, representing 92% of the company's heavy goods vehicle fleet.
"And we've introduced the sector's first electric taxi van for deliveries, as well as the first fully electric delivery truck in our powered access division," says Woodley.
New rental frontiers in emissions tracking
In another first, the largest rental company in the world, United Rentals' is pushing boundaries. In its Corporate Responsibility Report 'Forward Together' released late last year, the group confirmed it had started tracking and reporting its scope 3 greenhouse gas (GHG) emissions.
Scope 3 includes other indirect emissions in a company's value chain and represents wider sectoral responsibility, building on Scope 1 - direct emissions from owned or controlled sources, and Scope 2 - indirect emissions from the generation of purchased electricity, heating and cooling.
United is now working with OEMs and customers to reduce Scope 3 emissions from rented equipment at jobsites. It also launched other sustainability initiatives last year, including key performance indicators (KPIs) for the workstreams in its greenhouse gas reduction action plan - fleet, building and properties, and non-asset oriented elements.
Last April, another rental sector leader, Ashstead Group, the second largest rental company in North America, with a presence in the UK and Canada under the Sunbelt Rentals brand, launched a strategic plan, Sunbelt 3.0, a key commitment of which is to decrease carbon intensity - the amount of carbon dioxide (CO2) needed to make one unit of electricity a kilowatt per hour (kW/hour) - by 35% by 2030, and by 15% by 2024.  
Rental and the circular economy
In the southern hemisphere, Australia's largest rental company Coates Hire has sharpened its sustainability focus over the past 12 months, through internal engagement, external research, consultation with customers and benchmarking against industry peers, Sheridan Jones, Group Manager - Corporate Communications & Sustainability, tells IRN.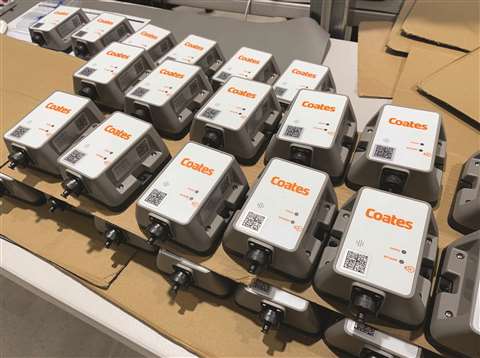 "This helped us to set clear aspirations and commitments critical to our business, such as reducing our carbon footprint, promoting safer and more sustainable ways of doing business, leveraging new technologies, enabling a future workforce, adapting to market disruptors and safely responding and rebuilding from Covid-19." 
Coates is adopting circular economy thinking to guide its efforts in environmental sustainability, she says. According to a UN definition, the circular economy is "a new and inclusive economic paradigm, that aims to minimise pollution and waste, extend product lifecycles and enable broad sharing of physical and natural assets."
"By providing temporary equipment solutions for businesses, we avoid costly capital outlay and reduce overall equipment purchases or manufacture."
Emissions reduction is a priority, and the company has publicly committed to a 30% reduction in scope 1 and 2 emissions by 2026. By 2030 it aims to achieve a 50% reduction in Scope 1 and 2 emissions and by 2040: net zero scope 1 and 2 emissions.
Meanwhile Coates' 'Greener Choices' catalogue, due to be released mid-2022, is designed to support customers' sustainability goals, highlighting equipment benefits such as reduced energy use, lower emissions and reduced noise impacts on site.
"We also continue to explore how our IoT data can help to minimise and reduce fuel burn on future projects, a key requirement of many sustainability programs and frameworks."
Aggreko's power play
Power generation specialist Aggreko has committed to halving the amount of fossil fuel in its customer products and reaching net zero in scope 1 and 2 emissions from its business operations, by 2030. "By 2050 we aim to be a net zero business across all the services we provide," a spokesperson tells IRN.
Aggreko's recent measures include battery storage innovation; techniques to turn waste gas to power in industrial processes; adopting or investing in cleaner fuels including HVO and solutions including renewables, such as solar, as well as piloting a fleet of hydrogen generators.
It is also investing £4.5million to upgrade its facility in Dumbarton, Scotland. "This includes implementing a new LED lighting system and EV charging stations for our own vehicle fleet."
NEWSLETTER
Delivered directly to your inbox, International Rental Newsletter features the pick of the breaking news stories, product launches, show reports and more from KHL's world-class editorial team.
CONNECT WITH THE TEAM
CONNECT WITH SOCIAL MEDIA