Column: Equipment inspections
By Lindsey Anderson19 January 2021
Owners and users of powered access equipment have "duty-of-care" requirements. These requirements are very important, and a vital aspect of this responsibility is "inspection."
The word, or function described as "inspection" sounds straightforward because it's a word that we all use, all the time.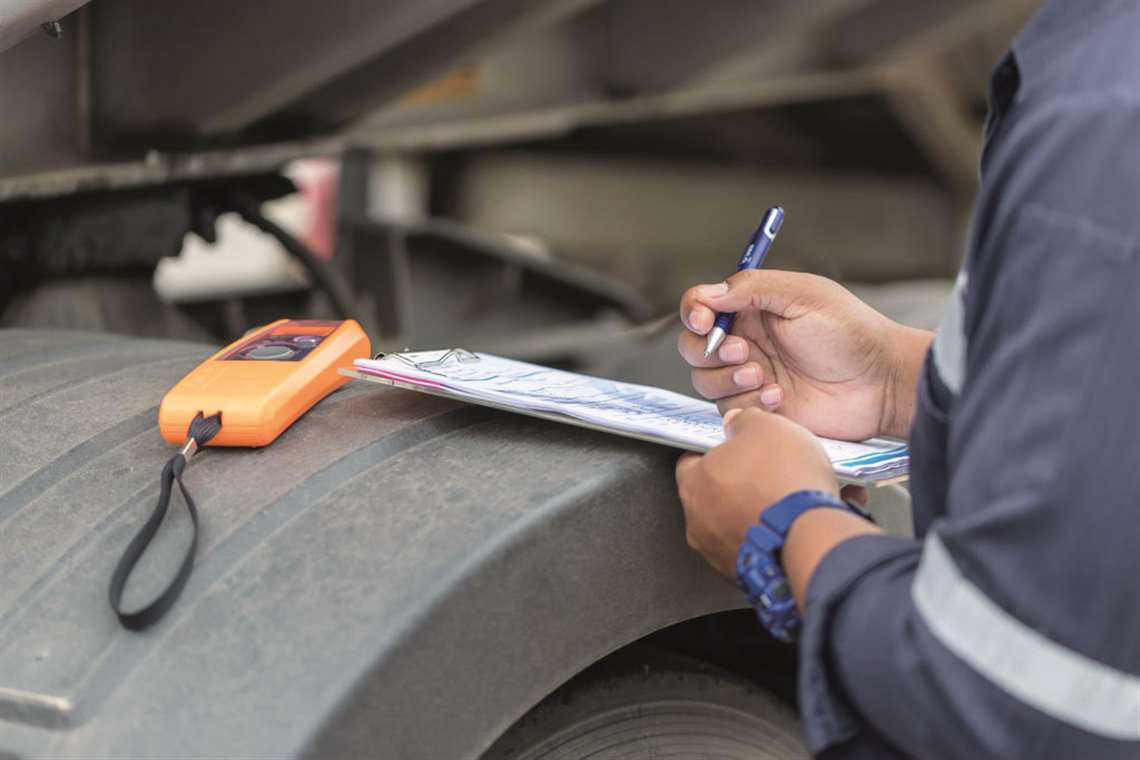 What does the word "Inspection" really mean?
However, for powered access equipment owners and users, inspection is more than a word; it's a crucial process or function that can prevent accidents, equipment failures, and loss of revenue. If it's not done properly, and on time, it can irreparably damage the equipment owners' liability, as well as customer relations.
"Inspection" is defined generally as "careful examination or scrutiny." "Careful" is defined as "avoiding potential danger or harm," "examination" is defined as a "detailed investigation," and "scrutiny" is defined as "critical observation." In other words, an inspection can be described as "critical observation and a detailed investigation to avoid potential danger or harm."
This definition puts inspection in a whole new light, and to owners and users of powered access equipment it conveys the seriousness of the term, and of the process.
Four different types of inspection
Such a definition should also convey the absolute necessity to make sure that the person conducting the inspection is qualified.
The American National Standards Institute (ANSI), which produces the design, safe use and testing requirements for powered access equipment, lists four types of inspection that must be done:
Pre-Delivery Inspection
Pre-Use Inspection
Frequent Inspection
Annual Inspection
Pre-delivery inspection:
According to ANSI: "Prior to each delivery, the owner or dealer delivering the Mobile Elevating Work Platform (MEWP) for sale, lease, rental or any form of use shall ensure the MEWP is inspected, repaired and adjusted in accordance with the manufacturer's specifications."
The description of the pre-delivery inspection is important. It not only talks about inspection, but also includes the words "repaired and adjusted in accordance with the manufacturer's specifications."
This conveys that the inspection is part of a process. When an inspection is done, it will highlight missing components, or malfunctioning operations, or unsafe conditions. These things must be repaired and adjusted before the unit can be delivered.
Owners and users can't "un-see" an issue or a malfunction. Once the inspection has highlighted the problem, it must be resolved, and the result should be a fully-functional and safe powered access unit.
Who will "Pack your parachute?"
It's also very important to note that any type of inspection must be carried out by someone who is qualified.
Equipment owners and users of powered access equipment should ask themselves a simple question: "If I ever take a 10,000 ft jump from an airplane, would I rather a qualified inspector check out my parachute, or will I just inspect it myself?"
It's a no-brainer, and the same rationale should apply to inspecting powered access equipment.
Removing your liability from inspections
Since equipment owners and users didn't design and test the equipment, they must rely on the expertise of the manufacturer and the industry to tell them when to inspect, and what to inspect.
All manufacturers of powered access equipment will provide a pre-delivery checklist and, in concert with the industry, through the ANSI standards, will provide guidance on frequent (three monthly) and annual inspection requirements.
This information, if followed to the letter, is not only critical to the performance of the equipment, it is the best method an owner or user can use to protect themselves from potential liability, should an accident happen.
A user or owner who conducts inspections using the manufacturer's checklists, and at intervals determined by both the manufacturer and the industry is removing the liability of making that choice independently, and is off-loading the responsibility of deciding when and what to inspect without the required knowledge and expertise.
Identifying the right inspector
Who should conduct the inspection? The answer to this question is simple: a "Qualified Person."
The OSHA definition of 'qualified' is: "One who, by possession of a recognized degree, certificate, or professional standing, or who by extensive knowledge, training and experience, has successfully demonstrated his ability to solve or resolve problems relating to the subject matter, the work, or the project."
Much of the above definition is not commonly found in qualified inspectors of powered access equipment, but two words stand out: certificate and training.
If the person conducting the inspection has evidence of training, and is in possession of a certificate which verifies the training, the owner or user company is again off-loading liability.
The best training and certification generally comes from the manufacturer of the equipment, or from nationally recognized industry training programs.
Equipment inspection, conducted by a manufacturer or industry-qualified person, using the format or checklist provided by the manufacturer, at intervals determined by national regulations, is a really powerful way to keep powered access equipment operating safely, and productively, and is hugely significant in reducing liability for equipment owners and users.
NEWSLETTER
Delivered directly to your inbox, International Rental Newsletter features the pick of the breaking news stories, product launches, show reports and more from KHL's world-class editorial team.

CONNECT WITH THE TEAM
CONNECT WITH SOCIAL MEDIA