Avesco Rent and reducing emissions: Q&A with Vincent Albasini
By Murray Pollok14 January 2022
Murray Pollok talks to Vincent Albasini, CEO of Avesco Rent, about its strategy for reducing carbon emissions. A fuller interview covering Avesco's wider business - including its operations in Switzerland, the Baltic States and Finland - will be published in the Jan-Feb issue of International Rental News (IRN).
The interview with Albasini took place at the end of November 2022. Avesco Rent is part of the Avesco Caterpillar dealership in Switzerland, which also covers the Baltic States and Finland. Albasini joined Avesco Rent in 2005 and has been CEO since January 2012.
IRN: Avesco Rent has recently started working with an electric truck for transport of equipment between depots. Can you explain the project?
Vincent Albasini, CEO, Avesco Rent: Two years ago, one of our main events customers in Switzerland asked me about our plan to reduce our carbon footprint. We undertook a real deep analysis of our footprint in events and realized that 45 to 50% of our emission come from transport. We extended the analysis into a lot of applications and saw that it really is between 45 and 50%.
In Switzerland, we know that the duration of contracts is reduced at the moment, so we have much more transport than the past. Customers after a few days want to return the machine to the branch and pick up the machine maybe few days later.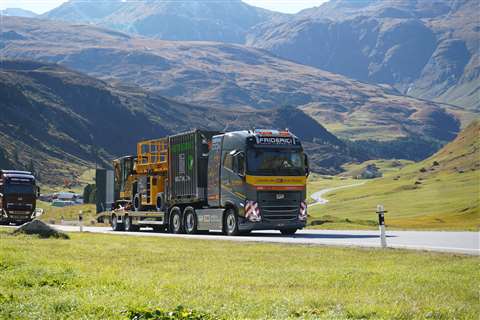 In our fleet we have more than 7,000 units from around 100 different suppliers, and each supplier has a different approach [to low or zero emission machines]: some are quick and some very conservative. We understood that if we found a solution on transport, we can really improve that.
We only work with outsourced transport. We don't own trucks, except small ones, and are working with 45 to 50 transport partners. We asked if they had a solution, and finally one [Friderici Spécial] said yes, we have a prototype, working with a start-up in Switzerland [Designwerk Group] that is a specialist in the electrification of trucks. They are buying Volvo diesel trucks and transforming them in Switzerland.
The challenge was, how we can have a truck that can be 100% utilized and with a high carrying capacity. It is a 40 tonne truck, with 22 tonne carrying capacity. We are transporting equipment every day from the headquarters and between our branches, travelling 500 km every day. It's internal transport, not from the branch to the job site. This represents around 8% to 10% of our total carbon footprint for transport. It is really a good option because it's a first step, and not for 1% or 2%, but 10%.
In October we launched the new eTruck in Switzerland. And Designwerk confirmed that is a worldwide first to have a 40 tonne with full battery, with the capacity of 500 km loaded, 900 km empty.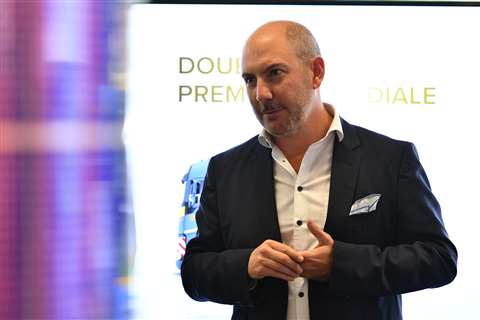 We don't have the capacity to invest just to make a marketing project. We needed it to be realistic financially. The cost of this truck is around five times a diesel truck. In Switzerland we have a tax per km, one Swiss franc per km. It is tax free for electric vehicles. The cost of maintenance and service of the truck is 70% lower. And when we compare diesel and electricity costs, electricity is one third of the cost. So, we reduced by around 70 to 75% the daily cost of the trucks. We signed a contract for four years with our transport company and after four years, we will be break event.
We are charging the customer a little bit more for the electrical truck, about 15 or 20%. It will be acceptable for the customer.
IRN: You ask them if they are prepared to pay the additional cost?
VA: Yes. It is really a discussion. For example, now we are in negotiations with a lot of events, talking about transport with the eTruck to the site. In Geneva, if it's a public tender for a customer, and they are able to prove that transport is CO2 free, then they are able to go a little bit higher with the price. We see that as a trend.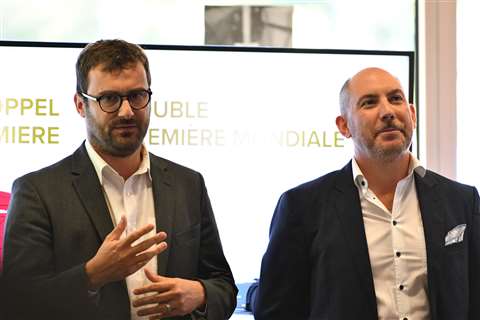 Since we have launched last month [October 2021] I have had a lot of discussions with customers and they say, OK, now you really need to have a solution from the branch to the job site, with a smaller truck.
So, we are working to launch the next truck with a battery to be more flexible, to get ready to go the job site. Customers are not ready to pay 40 to 50% more for transport, but I think between 10 to 20% they will pay because you can prove there is a benefit.
We continue to work with the startup in Switzerland. The international companies like Scania and Volvo all say, yes, in 2023, 2024 or 2025. We need to go before that. I think the middle of 2022.
It is interesting, because before this analysis, we focused on having a new generation of equipment, but not on transport. Today, we continue to focus on the equipment, but transport is 45 to 50% of emissions. It's really huge.
IRN: You were pushing the manufacturers to do more, but maybe the priority in your mind has reduced a bit because you can make progress quickly on the transport?
VA: We are doing both. Transport is a new way, and we are already on the first step, but about the products we are really in negotiation with each supplier, especially Caterpillar, because we are a Cat Rental Store. But, for example, next month we are launching new mobile heating, for job sites and events, developed with Italian company Biemmedue using wood pellets. We are able to produce hot water and hot air and now we have developed a smaller mobile unit for job sites, tents, for industry.
IRN: You seem like joint ventures?
VA: When we are two, we share the risk. There is the experience of the product engineer in the factory, and we are in touch with the final customer. That is really an advantage. When the supply chain brings the risk together, we can share it. And I think we will be faster on the market.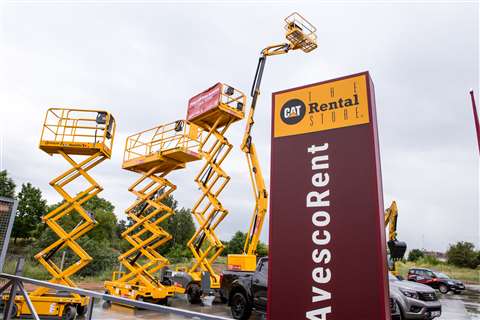 IRN: And what about Caterpillar? Are they moving quickly enough?
VA: It's a good question. Caterpillar is a really big company, with big machines. They have a lot of projects and soon they will be ready on the market - I think it will be soon – and the change will be very fast. When you look at the past, sometimes they are not always the first on a product, but as soon as they start, they are faster than the competitors.
We also need to say that Caterpillar has really worked not only on electrification, but to really reduce fuel use with new engines. We really have some of the most efficient engines, for example, for heavy machines. So, it's not only on the electrical side, but also about fuel efficiency.
Read the full Q&A, covering Avesco's business in Switzerland, the Baltic States and Finland, in the January-February issue of IRN, which will be available in February.
NEWSLETTER
Delivered directly to your inbox, International Rental Newsletter features the pick of the breaking news stories, product launches, show reports and more from KHL's world-class editorial team.
CONNECT WITH THE TEAM
CONNECT WITH SOCIAL MEDIA